Yoga Has Passed The Phase Of Paranoia And Prejudice: Sri Sri Ravi Shankar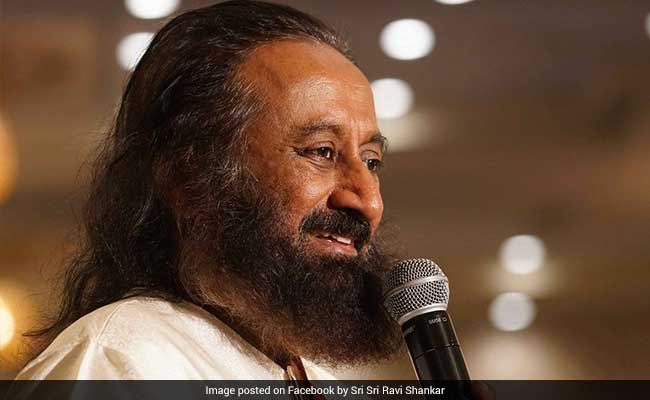 Panaji: 
Yoga has passed from a state of "paranoia and prejudice" among people in the 1970s and 1980s to being the "accepted norm" worldwide, spiritual leader Sri Si Ravi Shankar said at a function on Monday.
He and Union AYUSH Minister Shripad Naik on Monday inaugurated an international convention on Yoga for public health.
The Yoga guru recalled how during the 70s and 80s, people in foreign countries associated Yoga and those practising it as people "with ash on the body, long hair and long nails standing on one leg".
"It was not an easy life for a Yoga teacher. They had to face a lot of sarcasm, cynicism and criticism," he said.
"People were scared to send their wards for Yoga or even meditation. Then I had to call it (his Yoga classes) Art of Living which created curiosity, and there was no fear attached to it," he said.
"We are fortunate today that we have passed that state of paranoia and the prejudice against Yoga which prevailed for many decades," he commented.
"Today Yoga has become an accepted norm world over and many institutions are conducting research on it," the Art of Living founder claimed.
Union Commerce Minister Suresh Prabhu, who could not attend the event due to a last-minute engagement, addressed the participants through a video message.
"The cost of medical care is increasingly rapidly. Mere hospitalisation is making people poorer," Mr Prabhu said, adding that providing better health care without burdening governments financially was a challenge.
Union AYUSH Minister Shripad Naik told the gathering that lifestyle-related diseases can be easily prevented and managed through Yoga.
"Western countries are showing interest in Yoga. I have learnt that in the USA alone 20 million people are practising Yoga and this number is increasing by five per cent annually. The US military has adopted Yoga in its training curriculum," Mr Naik claimed.
["source-ndtv"]